Work on the Falcon continued in spurts. I was about a month in to the project and still only had about 80% of the total parts. Sometimes I would skip over a step and build other sections ahead of schedule, waiting to apply them later. One of the biggest hangups was not having four small parts that held the two front "wing" frames on. In some of the pictures I just placed the wings in the area they would later be attached. Luckily, large parts of the Falcon were sections of paneling, so I was able to work on those and attach them or put them aside for later.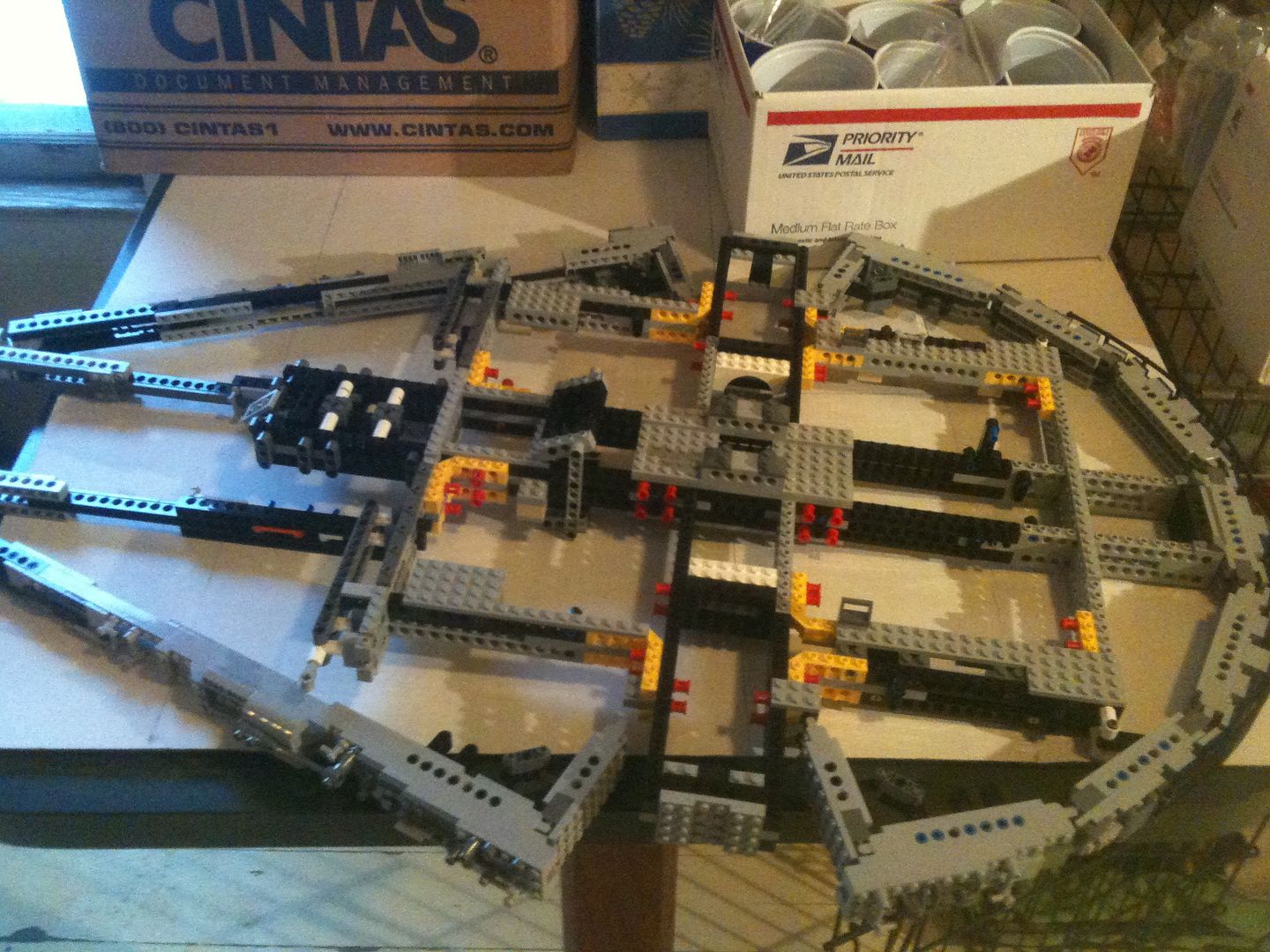 Around this time I also started experimenting with another idea: Gleego. Recreating scenes from Glee with Lego. As you can see, the beginning was kinda rough.
But after some experimenting and investing in more parts, things got better.